Real Estate: The Future Looks Bright
With all of the uncertainty out there regarding the fiscal cliff and the future of our economy, it seems that Real Estate, once a drag on growth, is now propelling the economy.
Below is a collection of recent articles that shed a positive light on the future of the real estate market.
From CNN Money: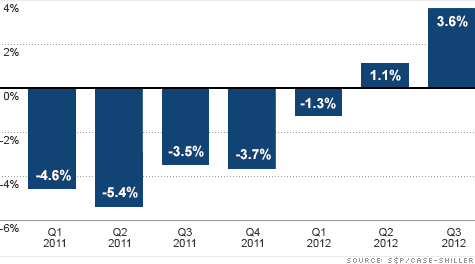 From CNBC:
From Fiserv Case-Shiller Index:
From USA Today:
From KCM Blog:
From Pymnts.com:
And the Wall Street Journal is publishing articles titled:
"Housing Market Propels Economy" & "'Cliff' Fails to Dent Home Improvement"
As a leader in luxury Maine Real Estate, Legacy Properties Sotheby's International Realty offers an unmatched blend of local expertise, world-class home marketing power and property exposure. Our 50 plus licensed real estate agents specialize in Maine Coastal Real Estate, Maine Waterfront Property, Maine Oceanfront Real Estate and other beautiful homes for sale.