Kiwanis Club of Rockland Meeting Minutes, Monday, July 10, 2017
Kiwanis meeting July 10th -
In President Broo's absence, Immidiate Past President Bill Batty called the meeting to order.
Jackie Harjula offered the invocation.
A delicious lunch was enjoyed, and Jane Merrill wanted it noted that she does not like Whoopie Pies!
Committee Reports:
Hot Dog Wagon - We will have the Hot Dog Wagon on Main Street for the Blues Festival Pub Crawl this weekend. We could still use help! If you are able to help anytime between 8pm - 1am, please contact Amy
Meals on Wheels - Doc reported that the only openings for the next couple months are August 1st and August 15th. Please fill these on the portal. Marcie and her sister are delivering tomorrow.
Aktion Club - Jackie reported that they completed their election of officers and have their new board for next year which includes:
Katie Kuhn, Kurt Leidenroth, Samantha Herring, and Andrew Dumican                                                        (shown below)
Sponsored Youth/Key Club - The Key Club will be holding their summer meeting this Saturday at the Glen Cove rest stop at Noon and discussing other projects for the summer. The next focus will be getting everyone signed up for Key Leader that wants to go.
Special Olympics - Margie reported that there will be a Special Olympics committee meeting July 19th at 5:15 at the former headquarters of Kinney Rentals (Sumner and Margie's house)
Grand Raffle - Tickets are in, tickets are coming in, and keep selling to reach our fundraising goals. If a business purchases a ticket we will give the business a plug on facebook!
New England and Bermuda District Convention will take place in Hyannis, MA August 24-27th. There are a few members that plan to attend.
Misc - If you would like a "Hooked on Kiwanis Hat" please let Amy know. She will have them at the meeting next week also.
Immediate Past President Bill reminded everyone to wear their Kiwanis pins, and also reminded the club to use the hashtag #rocklandkiwanis5 and to take 5 minutes a day to recognize another member of the club or share thoughts with another member of the club. There are a few members we haven't seen in a while that we miss.
Barbara Hanson was serenaded with the birthday song for her birthday this week and received a gift from the birthday box.
Marcia won the 50/50 and recouped her lunch costs, but didn't win the joker with the $99 pot. Be sure to come next week, the pot will be in the triple digits!
Happy/Sads:
Jim had a late dollar, and a bittersweet dollar that his daughter is at camp at Stonehill College, and had a happy dollar for the official track meet that he helped at. Jane gave a dollar so the minutes accurately report that she does not like whoopie pies. Keith gave a happy dollar to be turning in 4 sold raffle tickets, 2 to Herrick's Garage, and one to an employee at Herrick's Garage, and had a happy dollar for tying his golf partner yesterday. Doc is happy for Bill Batty and all he does for the club, and happy to be turning in raffle tickets. Margie is happy for Grand Camp with her granddaughter, they had a great time. Amy paid a couple missed meeting dollars and was happy for their roadtrip to Hershey, PA. Josh had a could missed meeting dollars, was happy for his new job, happy for the weekend, and happy for their trip to Hershey, PA. Marcia was happy for our guests, happy for her neighborhood walks and for stopping and talking to her neighbors, and sad for getting stung by a yellow jacket. Jackie was happy about turning in raffle tickets, and happy for playing with her band. Bill was happy for daughter Julia, happy for the stamps Gordon gave him, and happy for Sailor's Valentine Wyeth stamps.
Speakers:
We were pleased to have Christine Delorimier, the recently appointed Director of development and Anna Adams the Volunteer Director for Pope Memorial Humane Society. They spoke about current programs at the shelter, opportunities to help, and upcoming events.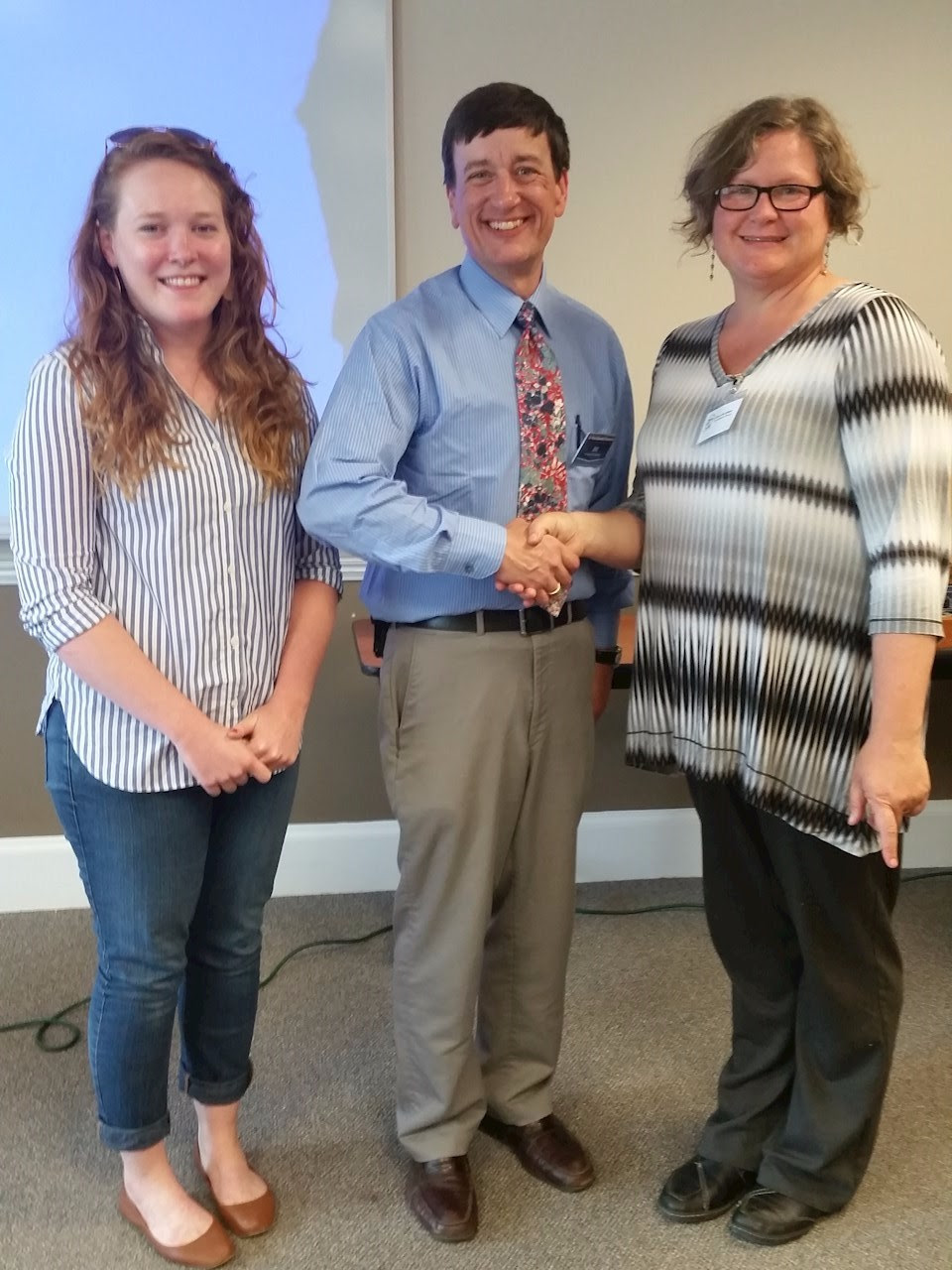 --
Respectfully submitted,
Josh Scholz, Club Bulletin Editor

Come join us any Monday for the fun and fellowship of Kiwanis. We meet at noon for about 75 minutes; and on the last Monday of the month we meet at 6:00 PM, with a social period beginning at 5:30. Our meetings are held at the Lighthouse Museum in Rockland. Be sure to check in advance to confirm the meeting venue.  We'd love to see you.
Proper names are not found in spell-check programs. If we misspell your name, please forward to us the correct spelling, and accept our humble apologies. These minutes have been approved by the Newsletter Committee